Welcome

All About Fitness is dedicated to providing and servicing quality exercise equipment for individuals who are serious about their health and wellness.

Whether you're training for a marathon, rehabbing a knee, or trying to shed a few pounds, we can help. We offer top names in treadmills, elliptical trainers, home gyms, freeweight equipment, exercise bikes, and more. 

What We Believe

As more and more people discover the benefits of exercise with regard to preventative health care, we have a greater opportunity to assist people to obtain a better quality of life. It is our passion and our privilege to serve our community.

     Our Services

Sale of quality fitness equipment

- Flooring                                   

- Cardio and Strength equipment 

- Commercial and Residential      

Local Independent Service Technician

After hours meeting by appointment only

Since 1976, we have been a part of the local community, and we welcome the opportunity to have you as a valued customer.

Quality Equipment for Quality of Life

-Since 1976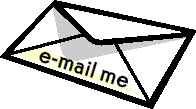 133 Easy Shopping Place,

Elkhart IN 46516.

Click on tab above or any of these pictures to go to that page, or call for direct help. 574-970-1090

We keep it simple:

We deliver, install, and setup where you want

We even remove all packaging

            (White glove treatment)

If you ever have any issues We service. Our tech makes house calls.